Take a stand against child abuse in Douglas County
Who We Are
The Up2UsNow Coalition is a community initiative whose function is to improve systems in order to enable at-risk families and individuals greater access to prevention services prior to an incident of child abuse.
Media Project
The Up2UsNow Youth Media Project brings the youth voice forward to create powerful social and traditional media messaging. Countywide teens are first mentored in violence prevention and technical media production, and then use those skills to create videos for YouTube and for local television PSAs.
Community Partners
Up2UsNOW is comprised of over 30 community agencies and members including government agencies, not-for-profits, community members and law enforcement.
Thank you to our funders for your continuing support!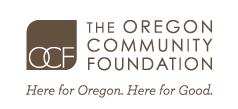 If you or someone you know needs help RIGHT NOW - call:
Police/Ambulance/Fire: 911
To report child abuse: 1-800-305-2903
Battered Person's Advocacy Crisis Line: 1-800-464-6543
Up2UsNOW
2700 NW Stewart Pkwy Roseburg, OR 97471
NOT AFFILIATED WITH THE UP2US MENTORING PROGRAM
© 2016 Up2UsNOW